Official Distributor of several L'Oreal "professional only" haircare and consumer skincare and brands. Two (2) professional service outlets (Port of Spain and Chaguanas). Over twenty-five (25) Worldwide brands represented. Over 500 active customers (salons, spas, hairdressers).
Professional-only products are sold solely to certified/qualified aestheticians, beauty therapists, hairdressers, cosmetologists and dermatologists.
Consumer products are sold through large nationwide chains line Superpharm, Pennywise, Starlite, Massy Stores, Excellent Stores and many other independent outlets. Further information can be found on Salon Essentials Instagram and facebook page.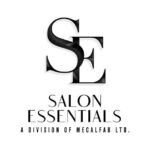 Contact Us Today!
Feel free to give us a call at any of the numbers listed below, or hit the button to send us an emaill.
PoS: 627-1666 Arima: 485-0008 Chaguanas: 797-6150
Salon Essentials
Salon Essentials, a Division of Mecalfab Ltd. was opened in 2000. We distribute to Salon Professionals.
Click Here
Styrotex
Mecalfab manufactures a wide variety of expanded polystyrene products under its "STYROTEX" brand name.
Click Here